Project Description
MODERNIZING A WEB-BASED, HIGH-USE CENTRAL CLAIMS PROCESSING PLATFORM
Project Details
Since 1935 the SSA has served as a safety net for disabled people of all ages. In 2022, State and territorial SSA agents worked with citizens, doctors, lawyers, and other stakeholders to validate more than 2 million requests for disability claims while simultaneously servicing more than 17 million existing benefits recipients.
The Social Security Administration's needed a robust system to process disability claims and protect personally identifiable information. They needed a system that was fast, functional and capable of handling a network of SSA agents and stakeholders in more than 50 U.S. states and territories. Softek responded by designing and developing the Web 2.0-based Disability Case Processing System (DCPS).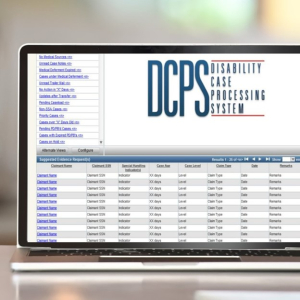 The Challenge: 50+ Stand-Alone Systems Across the U.S.
State-based SSA agents and stakeholders had an outdated, stand-alone case management system for capturing applicant data and managing existing beneficiaries.
SSA needed an integrated case management system so that users in 50+ locations in U.S. states and territories could manage all reporting, analysis, and data for the application process. The future-forward system needed to be cost effective and include the following features:
Tracking
Transparency
Speed
Improved usability, as well as
Traceability
Data integrity, and
Security.
Softek's Solution
Softek's proven Agile management processes helped lead system architecture and design efforts for SSA's Disability Claims Processing System (DCPS).
Our Java-based framework (WebSphere) and Web 2.0 technologies provided the SSA with a complete system modernization of seven core applications.
Softek also worked with individual states to assess their current business processes and build custom web applications that aligned with federal requirements and supplied seamless data collection from stakeholders. We provided states with documentation, user guides, and operational manuals to ensure all users were well informed about the new DCPS.
Efficient, User-Friendly Systems
Softek worked closely with the SSA and its stakeholders to identify their requirements. We relied on users to tell us what would work for them. The result was a user-friendly system that allowed all stakeholders to work together, and process claims efficiently.
Softek provided:
Cost reduction through a simplified, affordable Amazon Web Services (AWS) framework,
Faster, more consistent processing via a modular design of seven core applications,
Custom tools for searching and tracking data,
User-centric, real-time visualization of data, and
A collaborative, multi-user environment built to withstand heavy usage.