Project Description
MOVING HISTORY TO THE CLOUD
Project Details
Since 1934, the National Archives and Records Administration (NARA) has served as the centralized archive for all federal records. All branches of the government must submit their records to the archivists at NARA for review. NARA either accepts or rejects these records based on their historical importance. Once a record is deemed as a fit for the Archive, NARA digitizes it, if needed, and places it into NARA's archival database, which is known as Electronic Records Archive (ERA).
The massive ERA system was developed more than 40 years ago. It contains more than 900 terabytes of data, including over 800 million uniquely classified and non-classified files. AWS (Amazon Web Service). The newly created ERA 2.0 platform addresses NARA's growing need for more storage, better designs, and faster systems. ERA 2.0 contains three major components: a processing environment, a digital repository, and workflows for scheduling and transfer. All three components reside in an AWS GovCloud environment that provides for future expansion, faster processing, and greater storage for all-important government records.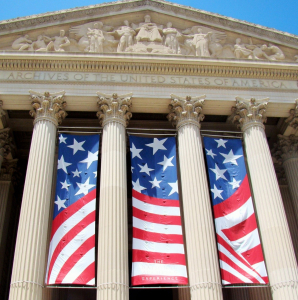 The Challenge
Replacing NARA's aging legacy system with a new platform was adaunting task. Millions of files, terabytes of data, and all archival transfers had to be n secured with zero loss of data. NARA also needed to maintain operations and maintenance (O&M) services for their legacy ERA while providing Development, Modernization, and Enhancement (DM&E) for their new AWS GovCloud platform, ERA 2.0. These no-fail activities required future-forward, scalable, and cost-effective solutions.
Softek's Solution
Operations & Maintenance and Development, plus Modernization & Enhancement for the Future. Softek provided new O&M and DM&E components for NARA, which included a complete catalog of the following services:
Electronic document management,

Software engineering,

Information system security,

Management consulting,

Business process consulting, and

Technical writing.
We also supplied the full lifecycle of services for ERA to ERA 2.0 development and migration tasks, including application development, coding, configuration, and digital file verification.
Softek's proven DevSecOps approach helped manage each step of the transition process, and our Agile methods ensured the on-time delivery of all services and components.
Successful Migration, Zero Loss
Softek's O&M and DM&E activities provided NARA with:
Provide top-notch security,
Validation of millions of submission information packages,
Migration of over 900 terabytes of data reduced operational costs through strategic use of AWS GovCloud,
Mitigation of issues in near-real time, and
Successful migration of ERA to ERA 2.0 with zero loss of data and zero effects on data integrity.